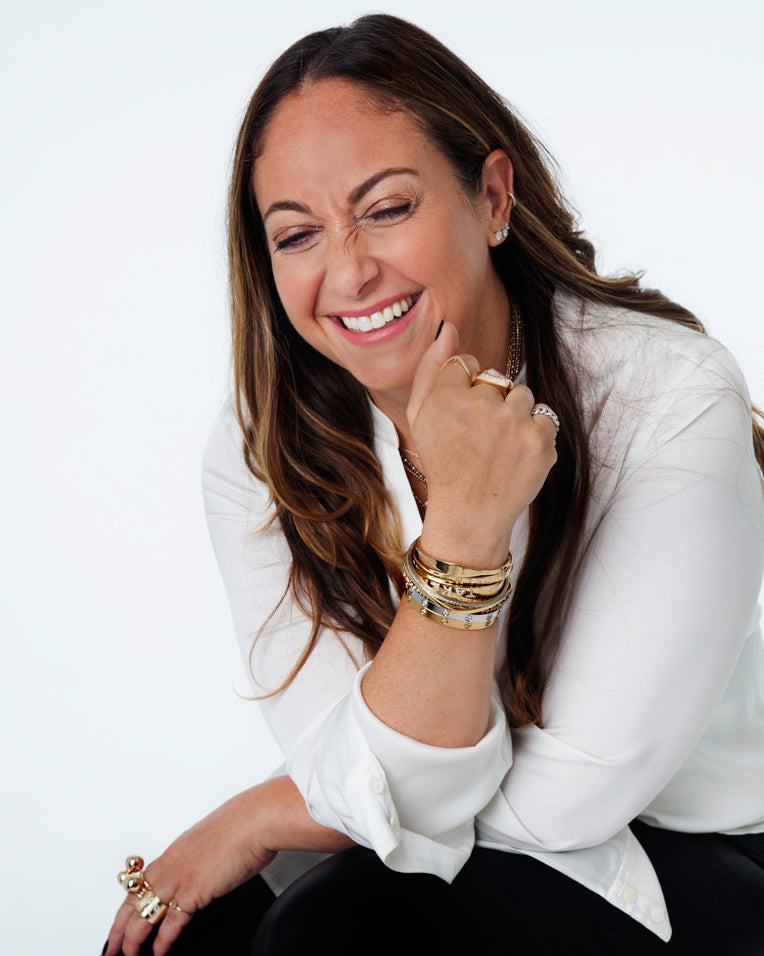 Who is Ali Weiss?
Born and raised in New York, Ali has been obsessed with jewelry for as long as she can remember. Always on the hunt for cool and expressive jewelry, Ali would frequently consult with her jeweler to custom make her own personal pieces. After a chance meeting with designer Helen Ficalora, Ali began working for her. This kickstarted Ali's professional venture into the jewelry business. In 2005, Ali Weiss Jewelry was born.

Ali has always been inspired by wearing words and jewelry with meaning. With her signature ear styling, she helps women to creatively curate their own unique looks. Never the minimalist, Ali is all about layering, mixing and wearing diamonds with sweats. As Ali says, "no rules, anything goes".

When she's not designing fabulous jewelry, Ali loves spending time with her husband, Scott, and her three boys, Cooper, Nolan and Slater...and of course, their two dogs Leo and Jet.