Pop-Up Event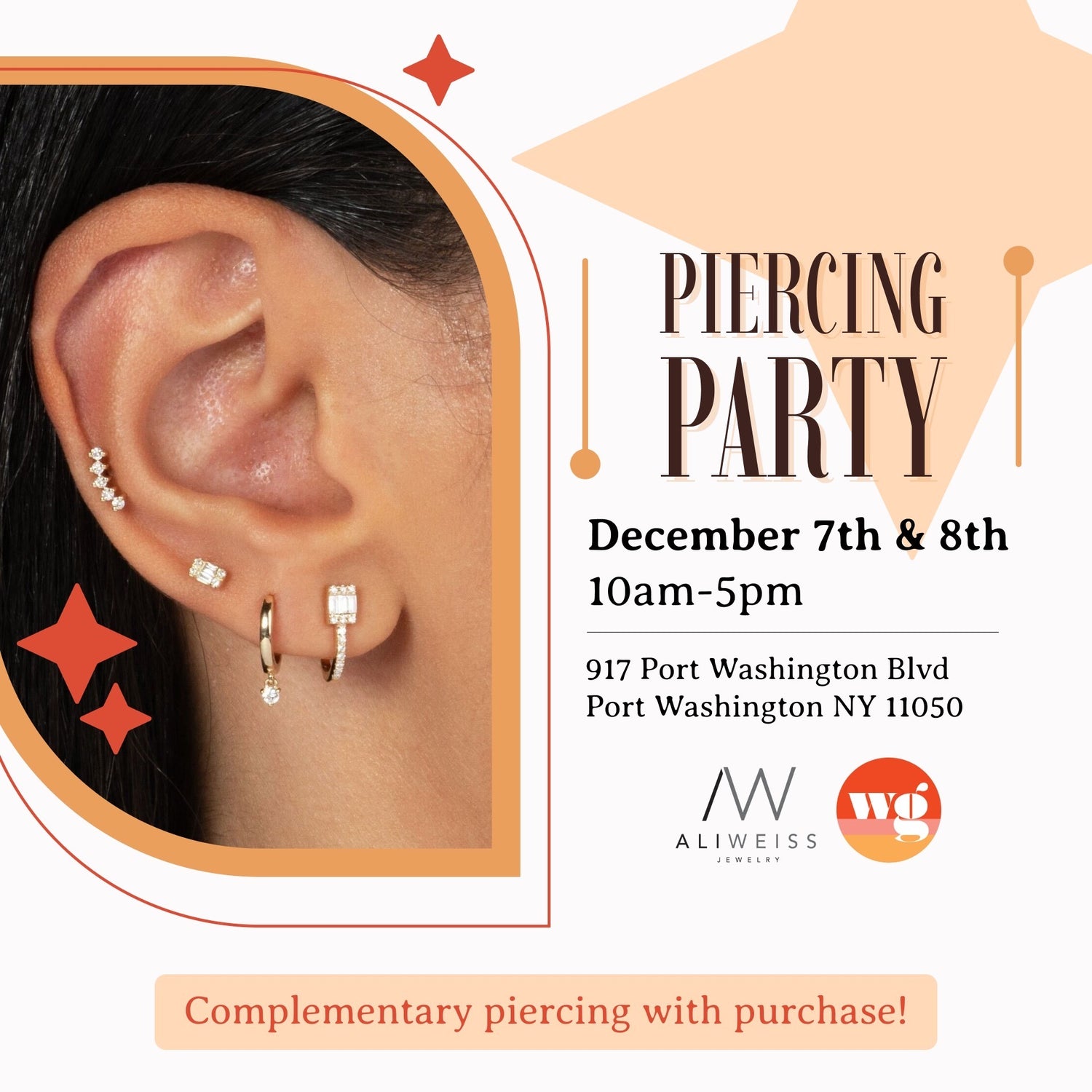 Ear Inspo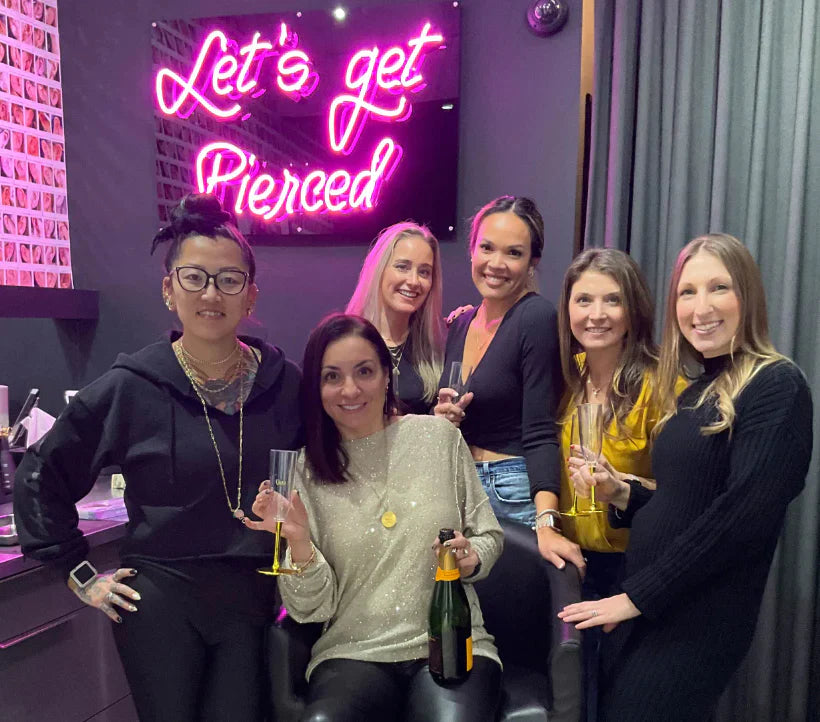 Loved my experience @ Ali Weiss Jewlery!! They have such a unique selection, excellent service, and quality. I invited all my girlfriends out for a jewelry shopping day and it was so much fun. Loved all my new earrings and Keri did an awesome job with piercings!!
-Anna Lievano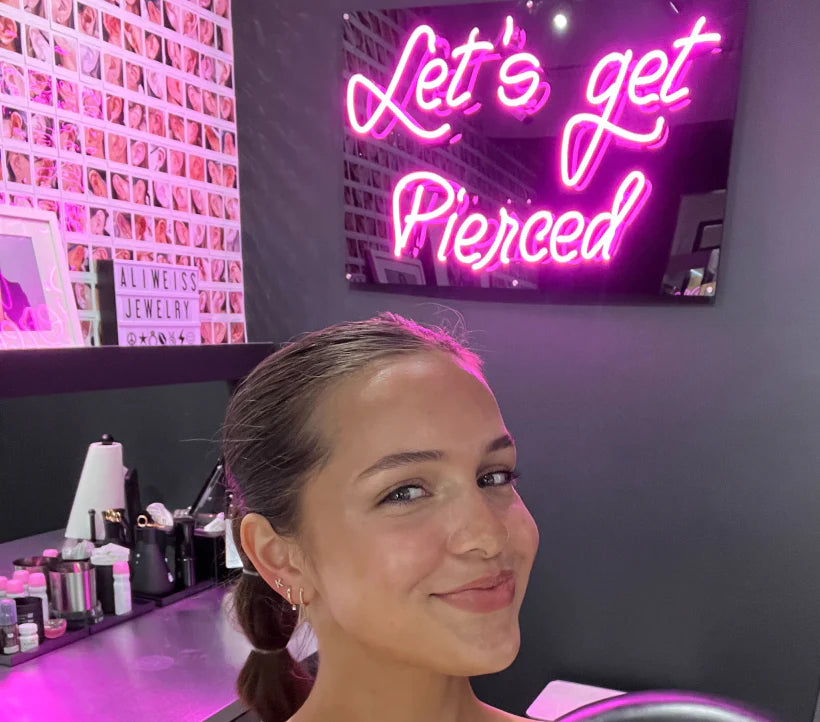 I came into Ali Weiss a little nervous to get my third piercing but once I met the staff, all my nerves went away. Keri helped me pick out the perfect earrings and the process was so fun and easy! Will definitely be back! Thank you so much!
-Kyla Hamlin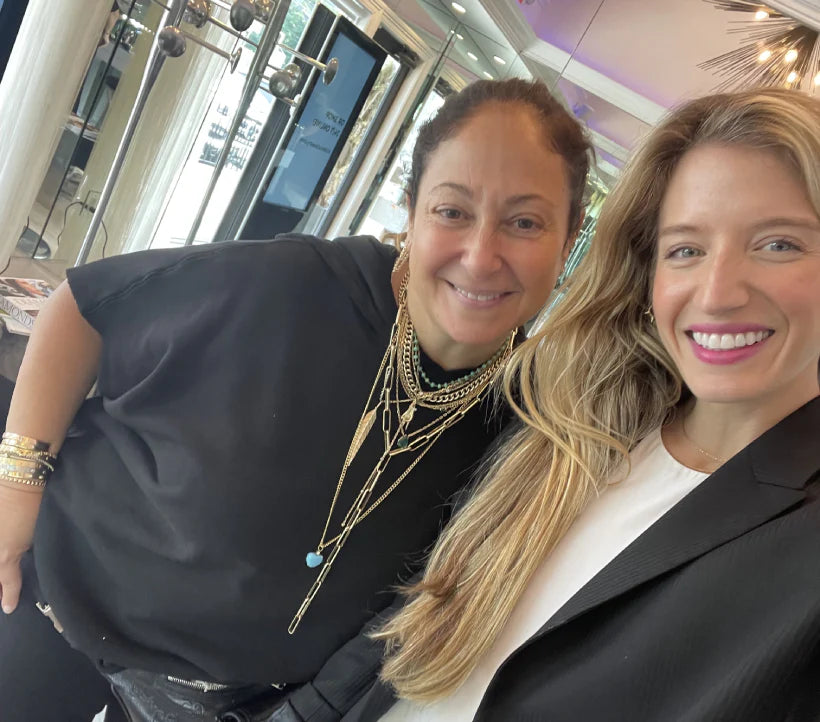 I am now obsessed with my ear party…all thanks to the epic designs and styling expertise at Ali Weiss. Love the two pieces I purchased and can't wait to come back for a piercing! I was overwhelmed at first because I loved too many things and the team really helped me achieve the look I was going for within the perfect price range. 5 stars.
-Leya Kaufman
FAQ
Do I need an appointment for a piercing or do you accept walk- ins?
Do you pierce other parts of the body?
Can I bring my own jewelry to get pierced with?
No. All piercings must be done using our jewelry which is machine sterilized onsite to ensure the utmost cleanliness.
How much will it all cost?
Our piercing fee is waved for all of our pop-up events! You only pay the cost of the jewelry which starts at $125 per earring and goes up from there!
What's the youngest age that you pierce?
We will not pierce anyone under the age of 5. Those under the age of 18 require a guardian to be present to sign for them—zero exceptions! The age at which we start piercing children is solely up to the discretion of our piercers - please call ahead if you are unsure of if your child is old enough.
How long does the piercing take?
The actual piercing process is very quick. The majority of the time is spent making sure the exact spot is chosen, and the earring is perfect for its location on the ear. Most people are in and out of the chair in 5 minutes.
Keri D'Angelo does all of our piercings. She is a professional body piercer who has been piercing since 2010 and has been working with Ali Weiss Jewelry since 2019.
When can I change my earring?
Typically you can change your earring after the initial healing time is complete: 8-10 weeks for lobes and 6-8 months for cartilage. Signs that your piercing is ready to be changed are when there is no redness, no irritation and it is not tender to the touch. Although you can change your earring, you must keep jewelry in the piercing hole for the full first year, or the hole will close.